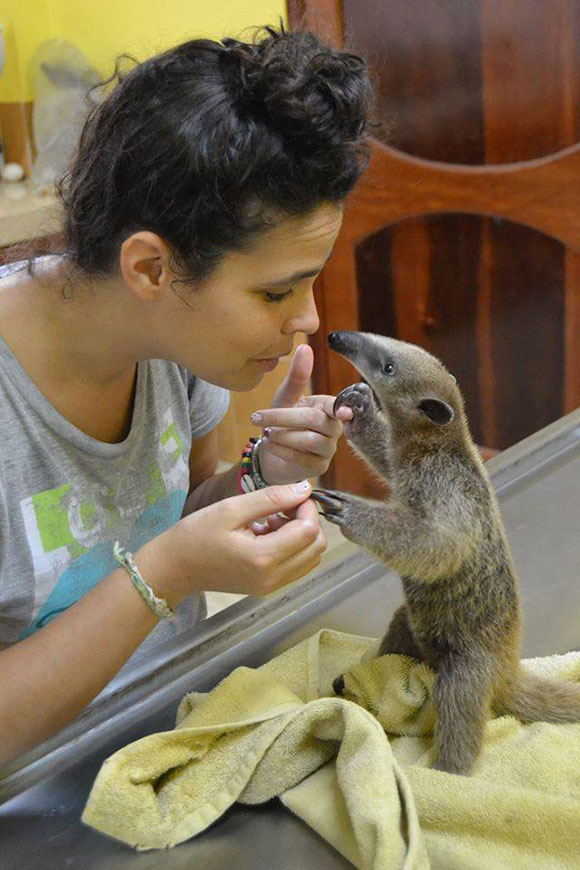 Animal Rescue Center
Introduction
Yanacocha is an animal center dedicated to the conservation of flora and fauna. The foundation takes care of trafficked animals caught by the Minister of Environment all over Ecuador. The center is located in Pastaza and it has been working since 2006.
Yanacocha Bio Park attends almost 200 animals on an 8 hectare park. After a medical evaluation of the animals, rehabilitation occures if the animal can go back to its natural environment, if not the animals stay at the centre. Nutrition is an important part of the evaluation. Animals are feed accorfing their physiological to its organic system. The organization also works actively on education programs for children and youth.
The Rescue Center is a non-profit organization and volunteers take a big part on our daily work.
Summary
• Animal Project
• We seek: volunteers with knowledge on veterinary and social education. All volunteers wanting to take care of the center are also welcomed.
• Spanish level required: Basic (Level A2)
• Minimum time: 6 weeks
• Other requirements: register with four to six months in advance.
• Location: Puyo, Pastaza.
• Activities: evaluations and take care of animals, teaching about the conservation of flora and fauna, maintenance of the center.
• Volunteer Days: The project is open for volunteers all year round

Project description
The project focuses on the conservation of flora and fauna, the rehabilitation of trafficked animals and education to society through dedicated programs. A professional staff is in charge of the center's operations; veterinarians, biologists, wildlife experts, agronomists, researchers, postgraduate students and volunteers works at Yanacocha.
There are four units at the center: Department Of Management and Animal Health, Coordination of the Department of Management and Animal Health, Health Unit Animal and Nutrition Laboratory Collection Management Unit Records, Marking Equipment and Catch.
These are the activities:
•Application of preventive medicine.
•Daily Medical Routines
•Immediate medical attention for injured animals.
•Feed the animals with specialized diets according the specie and needs.
•Contribute to the conservation of wildlife through education on social programs.
•Conservation and maintenance of the center
How can you help?
The projects are organized regularly in cooperation with volunteers. You can join one of the projects for a period of minimum 6 weeks. It is important to know your interests and aptitudes so that the center can schedule activities.
Cost
This project just requires a $50 administrative fee once. Additionally, we suggest you to do voluntary contribution for this organization.