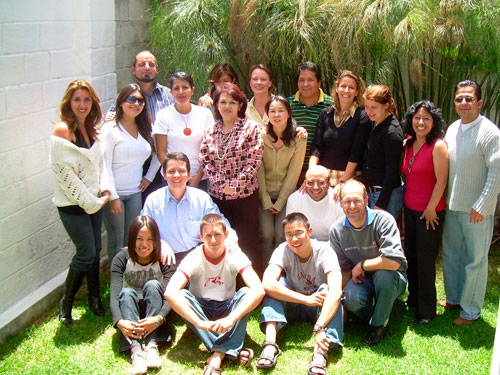 Andean Global Studies(AGS) offers and designs customized programs for individuals and groups who want to learn Spanish while exploring the natural and cultural diversity of Ecuador.

AGS courses focus on the personal and professional needs of each student, offering a variety of specialized programs including: Spanish immersion, Spanish lessons online, medical Spanish, preparation for the D.E.L.E. Exam, traveling classroom, Spanish combined with cultural excursions, yoga, salsa or studies in Quichua language.

In addition to studies, AGS invites the students to immerse in Ecuador's rich and diverse culture, while exploring the natural wonders of the country through our schools in Andean cities of Quito and Cuenca, the beach cities of Manta and Montanita, or in the fascinating Amazon rainforest. AGS Institute coordinates cultural outings, sporting events, outdoor adventures as well as volunteer and internship opportunities to suit the tastes of all students.