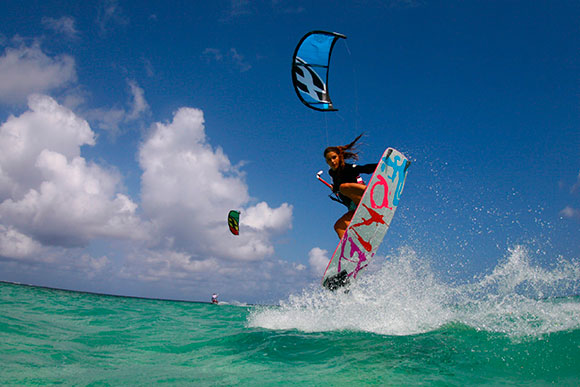 Fly, reach the skies and surf in the water. Let the wind send you through the waves. Santa Marianita, located 15 minutes from Manta, is one of the best places to learn and practice Kite Surf.
Understanding the wind and practicing first on land are the first steps. Later you will experience the water and up in the skies. These are the basic instructions that will ensure you get to do this amazing extreme sport called kite surfing. With this program you will get personalized Kite boarding instruction from Monday to Friday for 8-10 hours of a basic course, Level I. Kite boarding level II and III are also possible to arrange.
Kite boarding courses are available only from May to December.