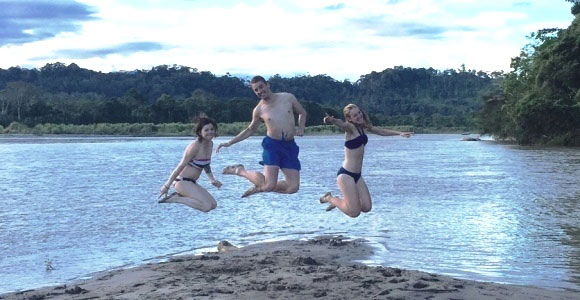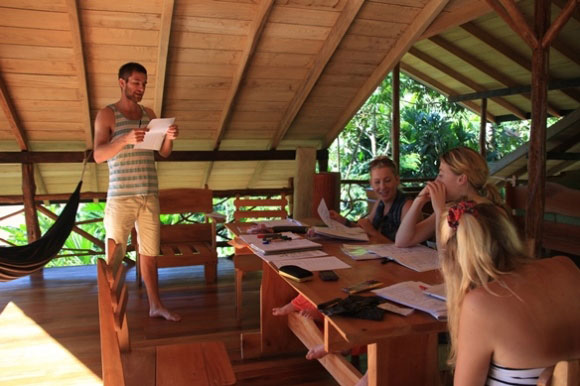 Gaia Amazon Spanish school
The School & Lodge is located in the Ecuadorian Amazonia, one of the most ecologically unique areas in the world. The great biodiversity and rich culture here, provide a unique and fascinating setting for learning a foreign language.
Our center's location was carefully chosen to ensure that our guests feel nestled within the natural environment of the rainforest. Our facilities have been designed to maintain the integrity of the natural ambiance, while providing comfort. It overlooks the majestic Napo River, and is surrounded by a dense forest of cocoa trees. The privileged views of the forest, river and mountains gives our visitors ample opportunity to relish the nuances of the rainforest from dawn till dusk.
The center is located 3.5 kilometers east of the town of Ahuano, between the Napo River and the route to the village of Campanacocha. We can easily be reached from the village of Ahuano by canoe, bicycle, truck, or even foot. This strategic location provides access to various tourist attractions and volunteer projects, while retaining a 'remote' ambiance.
Read more about Ahuano - Amazon Rainforest