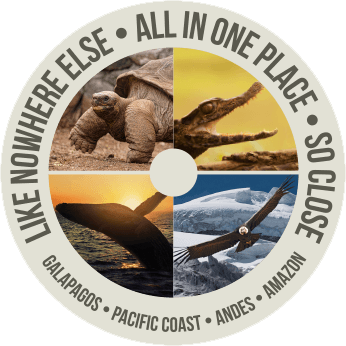 At the center of the world, Ecuadorian society is a patchwork of the traditional and modern, weaving together indigenous customs, Spanish colonial influence, and contemporary urban ways of life.
Its geographical and cultural diversity has won Ecuador the designation as the entryway to South America, with the capital city of Quito as its center of gravity.
Within a day, one can transverse all of the continent's major regions within the small but beautiful country known as Ecuador.