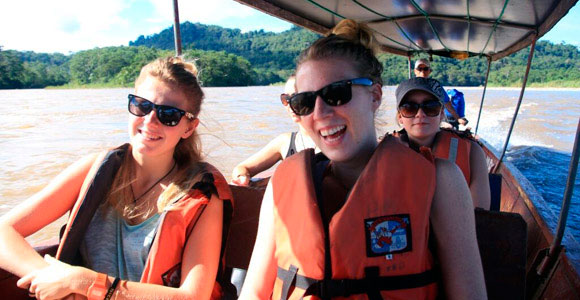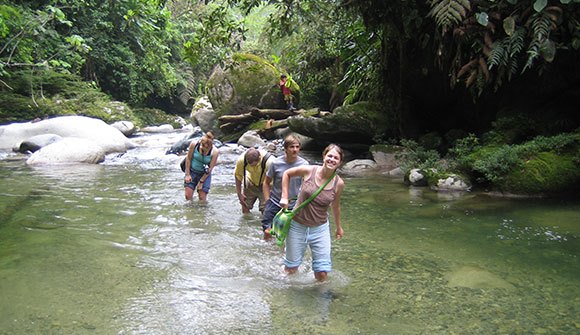 SPANISH AND TOURS PROGRAM
This program is designed to offer you a holistic experience of the Amazon Rainforest and maximize your exposure to the surrounding environment and communities. It combines formal Spanish language instruction with daily guided activities and excursions.
Monday through Friday will consist of half day small group language lessons, while the other half of each day will be spent exploring the beautiful Amazonia and its treasures. Weekends are free, giving you the option of exploring on your own, joining organized activities, or just relaxing. (
check the tours and activity itinerary
)
Learning Spanish in the Ecuadorian Amazon Rainforest will surpass your imagination. This is a marvelous place full of adventure. Among the principal benefits you will enjoy the tranquility of the Amazon, friendly native people, a natural atmosphere, rainforest challenges, and exploration to discover your surroundings. Everyday in the Amazon, will leave you fascinated.