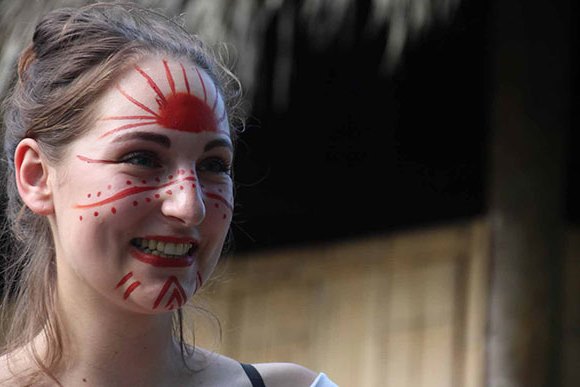 Having your own private Spanish teacher will help you to improve your Spanish skills and to perform better in several communication scenarios. It is all about setting up your own goals and pursuit them.
A placement test will help the teacher determine where to start and how to tailor the course, considering the student's level of knowledge and his or her goals in terms of the four main skills of language learning: reading, writing, listening and speaking.
Private lessons can be taken in 3, 4, 5, 6 and even 7 hours daily!
Learning Spanish in the Ecuadorian Amazon Rainforest will surpass your imagination. This is a marvelous place full of adventure. Among the principal benefits you will enjoy the tranquility of the Amazon, friendly native people, natural atmosphere, rainforest challenges, and exploration to discover your surroundings. Every day in the Amazon, will leave you fascinated.