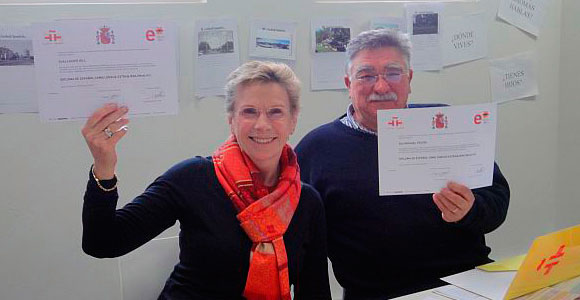 This is a specialized program to prepare our students to get the internationally recognized D.E.L.E. certification of Spanish proficiency.
The University of Salamanca in Spain prepares and evaluates the DELE Exam - Diploma de Español como Lengua Extranjera, which is a document that will help you as proof that your level of Spanish is proficient.
AGS is qualified to provide the specialized knowledge and preparation for the student that wish to take the exam. We offer sample material planned precisely to get you ready for the DELE exam in all levels. To offer the most efficient DELE program, lessons will be private so you can evaluate each day your progress with your own teacher.