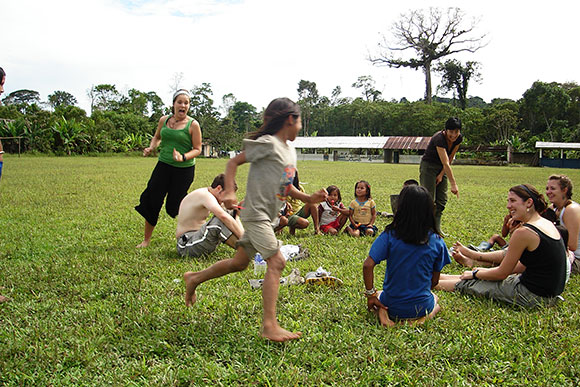 You will immerse yourself in the language and culture as you get involved in a volunteer project to contribute in the improvement of life in rural and urban areas of Ecuador.

AGS offers a wide array of volunteer opportunities in several areas, such as social work, education, environmental conservancy, and public health. AGS maintains close working relationships with Ecuador's most respected humanitarian and ecological organizations that support social-oriented and sustainable projects.
 
This program gives the participants the opportunity to volunteer during their Spanish instruction or after they have completed the course. Placement will be based on fluency and the minimum skills required for the desired volunteer position  

        Notes:
    (1) Some of the organizations' projects have a registration fee.
    (2) Most programs require a minimum commitment of one month.