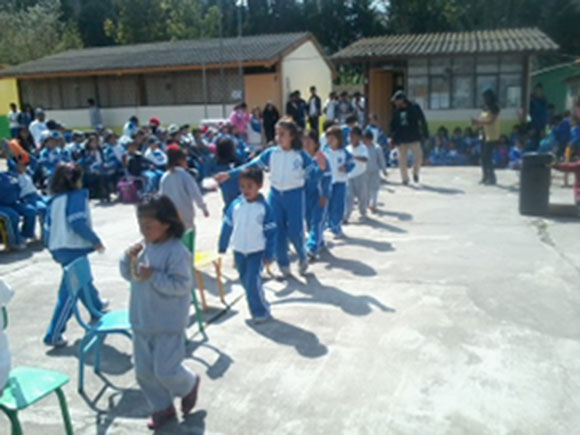 Children school
Introduction
Help to improve the education of these children from poor areas in the South of Quito. School provides classes according to Ministry of Education plans but the school needs support teachers on some areas. Also, the school host extra and fun activities after class.
Summary
• Education Project
• We seek enthusiastic volunteers
• Spanish level required: Basic (Level A2)
• Minimum time: 4 weeks (preferably 6)
• Other Requirements: Bring your CV.
• Location: South of Quito
• Functions: Teach and support permanent teachers
• Schedule: Monday to Friday: 8:30 a.m. to 3:30 pm. The school year runs from September to July and in summer (July and August) there are courses for the community.
Project description
The institution offers education to children and youth in addition to instruction in sports and crafts. The school provides a quality education that stimulates personal development of children and adults can contribute to the community.
These are the activities:
•Teach art, sports, science, English, French or other subjects within the curriculum.
•Conduce health programs for the community or develop a healthy eating plan.
•Support the permanent staff
•Guide the children on extracurricular activities such as sports, crafts and workshops.
How can you help?
You can participate in different types of work for this project. The priority is to give to children from poor areas of Quito an integral education. If you have abilities on teaching you can chose to lead a class or help the children on their extra activities. Family is an important part so parents attends educational programs when they are planned.
Cost
This project just requires a $50 administrative fee once. Additionally, we suggest you to do voluntary contribution for this organization.