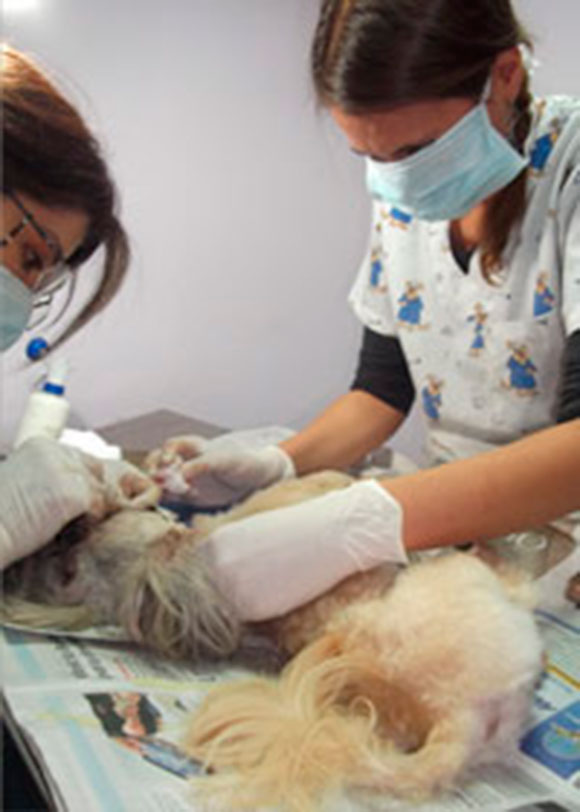 Animal Clinic in Cuenca
Introduction
At this animal clinic, homeless cats and dogs are sheltered. After a medical evaluation the staff takes care of them until they find a safe permanent home.
The clinic also educates the society on how to eradicate violence towards animals.
Summary
• Animal Project
• We seek: Veterinarians and staff for animal care.
• Spanish level required: advanced (level B1)
• Minimum time: 2 weeks
• Other requirements: none
• Location: 5 minutes from the center of Cuenca
• Responsibilities: Assist in the treatment of sick and injured animals in care, feeding and cleaning.
• Working days: Monday to Friday throughout the year in the mornings.
Project description
This clinic provides care for stray dogs and cats. The main objective of the foundation is to change the attitude of people towards animals and eradicate violent treatment of pets. The foundation has dogs and cats found in poor conditions. They are given proper care and treatment .The clinic finds new homes as one of the missions of the foundation.
These are the activities:
•Assist in the treatment of sick and injured animals in care
•Feed the animals and clean them
•Support the educational programs aiming to eradicate animal violence
How can you help?
As a volunteer there are many ways to help. Search, retrieval, care and logistics team are the major activities. If you have experience in veterinary medicine you can help in the diagnosis, treatment and can assist in operations. Maintenance and cleaning of the center are other activities that are performed.
Cost
This project just requires a $50 administrative fee once. Additionally, we suggest you to do voluntary contribution for this organization.
.