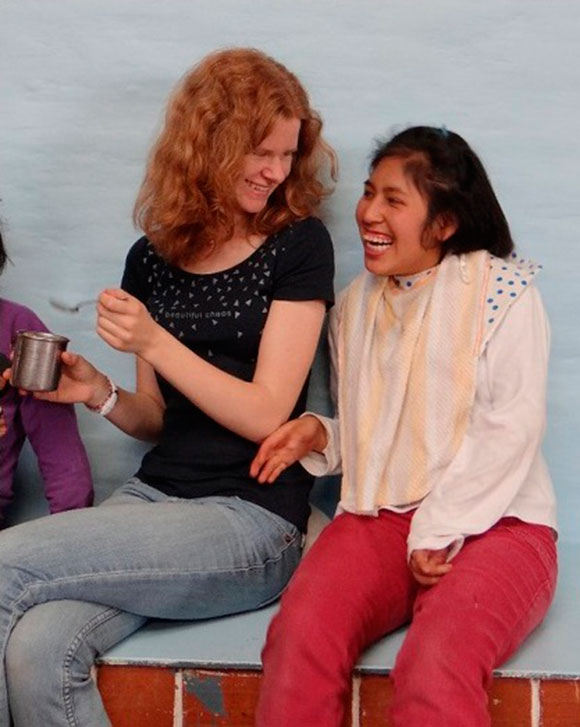 Camp Hope Fundadation
Introduction
The foundation assists children with different capabilities. Their mission is to reach the needs of the economically, physically and mentally challenged children, teenagers, and young adults in order to enable them to attain the goals of independence and social integration. The foundation works on education, medical services, spiritual motivation, rehabilitation and vocational training fields.
Camp Hope Foundation has been working since 1983
Summary
• Medical Project
• We seek: all volunteers are welcomed
• Spanish level required: Basic (Level A1-A2)
• Minimum time: two weeks
• Other requirements: none.
• Location: Quito
• Activities: Help at any of the departments of the foundation.
• Workdays: Monday – Friday. The foundation is open all year.
Project description
The foundation provides aid for handicapped and non-handicapped children. 130 children are currently attending the Center regularly from Monday to Friday. Of these 130 children, almost 50% are afflicted with some form of physical and/or mental disability.
Education, medical, nutrition and spiritual advice are the major fields of the foundation work. English, music, technology are also taught at the foundation. Families take a big part caring of children so they also attend educational courses.
These are the activities:
•Medical, dental, and psychological services
•Recreation
•Special education
•Rehabilitation services
•Family program
•Transportation
•Christian education and counseling
•Vocational training and workshops
How can you help?
The education, rehabilitation and schooling center provides many valuable services to low-income children, both handicapped and non-handicapped, who are at risk.
Volunteers can help supporting the permanent staff at any of the activities they do every day.
Cost
This project just requires a $50 administrative fee once. Additionally, we suggest you to do voluntary contribution for this organization.