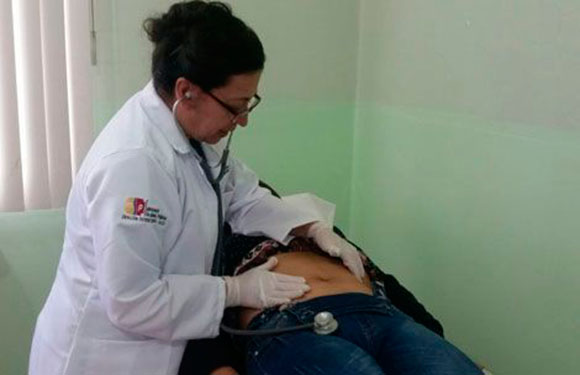 Helath center in Cuenca
Introduction
This center belongs to the Ministry of Public Health of Ecuador. It promotes good health maintenance and primary prevention through education. The project involves vulnerable groups such as pregnant women, youth, children of all ages, elderly and disabled. There are doctors, nurses and dentists who provide free medical care to vulnerable and poor families in Cuenca.
Summary
• Medical Project
• We seek: Volunteers with medical training and / or experience working in health care centers.
• Spanish level required: Basic (A2-B1)
• Minimum time: 4 weeks
• Other requirements: none
• Location: 5 minutes from the center of Cuenca
• Activities: depending on the field of study or work experience
• Working days: Monday to Friday throughout the year
Project description
The health center provides free medical care to the local population with limited economic resources. This clinic is very busy and patients have to wait for hours. So the help of volunteers is important because it is always needed.
The center is divided into a nursing unit, an obstetrics department, a department of general care, a pharmacy, a dental center and a department of vaccination.
These are the activities:
•Assist in the diagnosis and treatment of patients.
•Plan and support educational programs for the community.
•Support the permanent staff on their duties.
How can you help?
Volunteers can help doctors and nurses in health care, give advice to children and families who visit the center and make teaching materials for health education and prevention.
Cost
This project just requires a $50 administrative fee once. Additionally, we suggest you to do voluntary contribution for this organization.