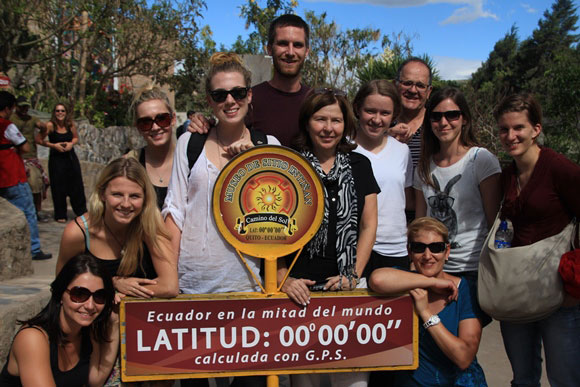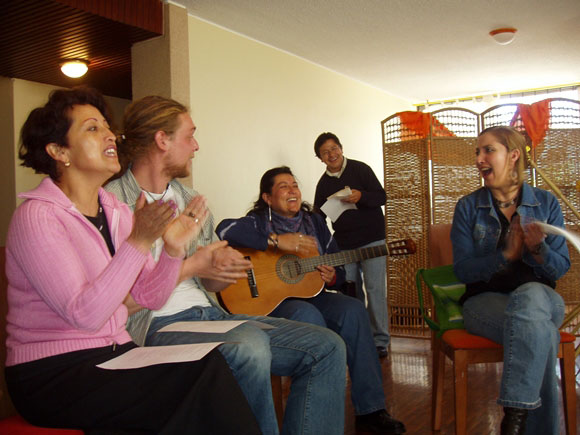 Quito Spanish school
The school is located in the heart of the new town, in the north area of Quito, in a quiet and safe residential area called "El Batán". This location is few steps away from main avenues and public transportation (Ecovía) and close to parks, shopping centers, restaurants, banks, embassies, and supermarkets.
Our school offers a comfortable infrastructure nicely decorated with areas in which you can relax and share with other students. AGS has 9 teaching classrooms, video room, Wi-Fi, internet area with computers, multiple use room, ping pong area, garden, terrace and cafeteria with purified water, coffee and tea.
Our inclusive sized schools offer an adequate combination of a personalized service in a professional but warm environment with a wide variety of academic programs and extracurricular activities; all of which allows us to meet the needs of our students in an personalized way.
Read more about Quito