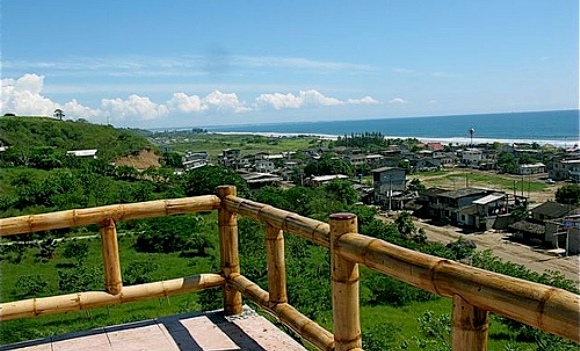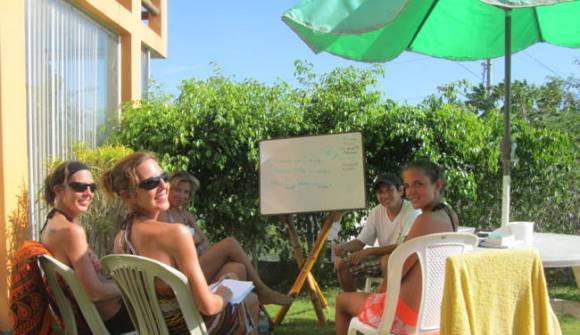 Montañita Spanish school
The school is located on a small hill in the Montañita town, with a magnificent view of the Pacific Ocean and few blocks to the beach and the school Cabañas.
The village is small so you will always be close to the main attractions as well as restaurants, hostels, small markets and public transportation to visit the near coast and beaches around.
Our school offers a comfortable infrastructure nicely decorated with areas in which you can relax and share with other students. Cafeteria with purified water, coffee and tea are available for our students. Our cabañas' social area includes poolside hammocks and a shared kitchen. 
Our inclusive sized schools offer an adequate combination of a personalized service in a professional but warm environment with a wide variety of academic programs and extracurricular activities; all of which allows us to meet the needs of our students in an personalized way.
Read more about Montañita