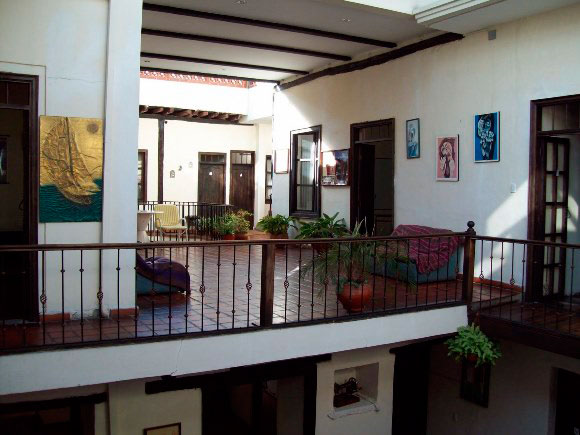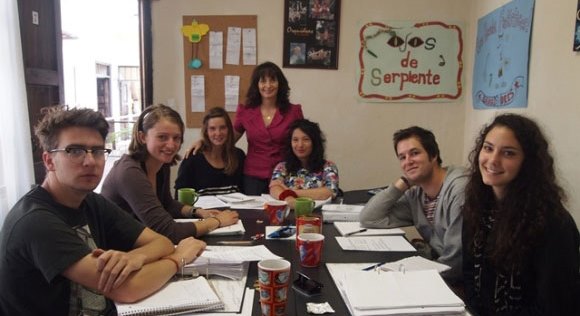 Cuenca Spanish school
The school is located in a beautiful house in the central part of the old city, a UNESCO Cultural Heritage site. The school is made of large spaces with loads of natural light and a beautiful interior patio and terrace.
Our school offers a comfortable infrastructure nicely decorated with areas in which you can relax and share with other students. WiFi, cafeteria with purified water, coffee and tea are available for our students.
Natural charm and comfort will inspire your daily Spanish studies in this pictorial facility, and the AGS Cuenca staff will support and challenge you daily in your language learning and adventures in and around Cuenca.
Our inclusive sized schools offer an adequate combination of a personalized service in a professional but warm environment with a wide variety of academic programs and extracurricular activities; all of which allows us to meet the needs of our students in an personalized way..
Read more about Cuenca